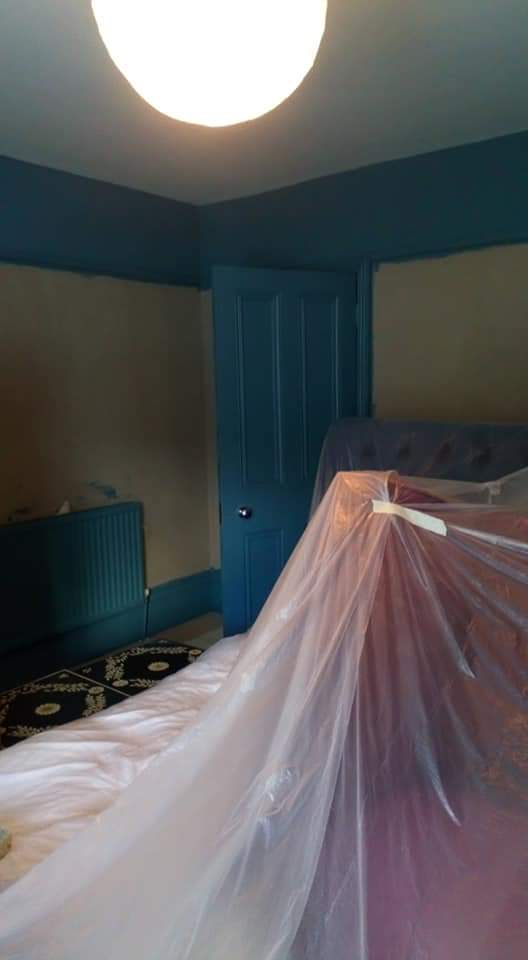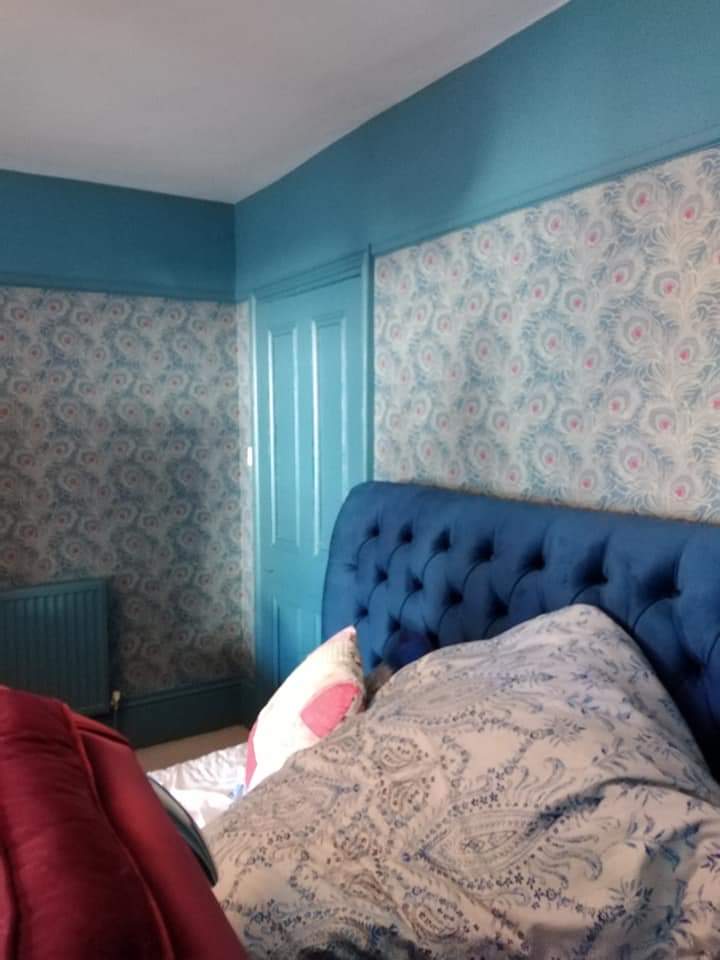 Anthony came and decorated two of our bedrooms in December, both rooms were completed on time despite the damp problem he found hiding behind our wallpaper. We found him to be very cost effective with no extras on the bill, vary rare.
We will recommend him to our friends.
David Grant, Tunbridge Wells
Anthony made a great job of our hall stairs and landing, the work was completed to a very high standard, we will be using him again in the future.

Clair Taylor, Tunbridge Wells
Anthony recently re-painted and did some DIY jobs at one of our rented property's, great outcome and it was rented by the first people who viewed the property.

Fiona Richards, Tonbridge
Anthony Stroud spent 3 weeks with us painting and wallpapering our house. Anthony works to the highest of standards. Where we were already very happy with a room he had painted, he would be spotting and correcting tiny flaws that he had noticed, and as a result the finish is outstanding. It was a pleasure to have Anthony working for us. He was friendly, quiet, unobtrusive – eventually accepted a coffee! – and always left the house clean and tidy overnight. His perfectionism and polite, pleasant demeanour and hard work ethic ensured that the job was completed on time, to a high standard and with minimum disruption for us – no mean feat when you see how much we asked him to do. We will be using him for all future decorating work and would highly recommend him.

Elizabeth Bowers, Tunbridge wells
I hired Anthony and his team to do some decorating work in my house last year (2011) all work was completed with minimum fuss and to the highest standard, the work was done in the time suggested and I was pleased with the overall result. I would recommend Anthony to anybody looking for a professional painter and decorator.

Lesley Kulezich, Tunbridge Wells
I am happy to give a positive reference for the full exterior and interior repainting of our house in Huntleys Park, TN4 9TD. This work included a number of extras such as removal and replacement of plaster down to the brickwork in our conservatory caused by earlier water seepage and replacement of door hinges which didn't match our new interior colour scheme.

Throughout, Anthony was extremely punctual - despite having a heavily pregnant wife nearing the birth of their son - and accommodating and polite to the queries and concerns of my wife throughout the work - sometimes better than I can manage. We were pleased with the result.
David and Margaret Woolston
Two summers ago Anthony painted the whole of the outside of our house, including minor masonry and wood repairs.
I was very pleased with the outturn. Please feel free to view - it's 14 Lansdowne Road.
I have recently engaged Anthony to undertake inside decorating - again very pleased so far.
Graham Stephenson